English: Vancouver, BC viewed from the south with mountains behind. Blended exposure version. 20 stitched images (original @ 50000x4000px) Français : Vue de Vancouver (Colombie britanique, Canada) au coucher du soleil, prise depuis le sud, avec les montagnes en arrière plan. Panorama réalisé à partir de 20 clichés. Русский: Панорама вечернего Ванкувера (Британская Колумбия, Канада). Türkçe: Kanada'nın üçüncü büyük metropolü Vancouver'in günbatımında çekilen yüksek çözünürlüklü panoraması (Photo credit: Wikipedia)
Much of

t

his nonsense, of course. References

follow.
"If you would not have a man flinch when the crisis comes, train him before it comes."

~ Seneca.
That is not happening now, largely the result of a misunderstanding and under appreciation of how megaquakes

and megatsuanami work, and there consequences.
I will provide my expectations in a later article. And, in a

later,

separate

article

,

I will try to help you

prepare for th

is superquake. 3 days supply just does not cut it.
Earthquakes, Tsunamis and Volcanoes: History and Stories of Survival, both Fiction and Non-Fiction
Selected Bibliography, up to March 18, 2016; Hyperlinked to the North Shore of Vancouver's main libraries:
Article from The New Yorker

- "

When the Cascadia fault line ruptures

, it could be our worst natural disaster in recorded history" ...

READ IT

"

If, on that occasion, only the southern part of the Cascadia subduction zone gives way ... the magnitude of the resulting quake will be somewhere between 8.0 and 8.6

.

That

'

s

the

BIG ONE

.

If the entire zone gives way at once, an event that seismologists call a full-margin rupture, the

magnitude will be somewhere between 8.7 and 9.2

. That's the

VERY BIG ONE

. Kenneth Murphy, when he was interviwed for the article, and who had directed

FEMA

's (

Federal Emergency Management Agency: FEMA.gov www.fema.gov/

)

- (

Disaster mitigation, preparedness, response, recovery, education, and references.) Region X, the division responsible for Oregon, Washington, Idaho, and Alaska), says,

"Our operating assumption is that everything west of Interstate 5 will be toast."

(The Editor of this note – SGW) adds that, in the CSZ - Cascadia Subduction Zone, the

Juan de Fuca Plate

continues all the way up to the

Nootka Fault

, midway up Vancouver Island's West Coast. Their is another tectonic plate to the north, the

Explorer Plate

as well as the south, the

Gorda Plate

. The problem, you see, is that the land under our feet is NOT really "as firm as the ground we walk on". It is the North American Tectonic Plate which is moving

inexorable

to the west at 2mm per year, while the Pacific Plates (including the

Juan de Fuca

,

Explorer

and

Gorda

Plates are subducting (pushing under) the northern part of the

North American Plate

; while at the same time it is pushing it back towards the east and lifting it up the

North American Plate

. In Western Canada and the United States Pacific Northwest the Pacific Plate is moving to the northwest at a speed of between 7 and 11 centimeters (cm) or ~3-4 inches a year. , also see my post herein on Friday, February 26, 2016 -

Many of Our Grandchildren Are Going To Die, Any Day Now

, see also,

Video - Earthquake Smart 3 with CBC News Vancouver's Johanna Wagstaffe
At Risk

Earthquakes and Tsunamis on the West Coast By

Clague, J. J.

Book - 2006 This book is the story of the powerful earth forces at work in the western and off-shore areas of Washington, Oregon, and British Columbia, with special emphasis on earthquakes and tsunamis and how they threaten the people who live in these areas. It offers timely and important information for these people and for anyone interested in the interplay between the forces of nature and cities. It provides information on why there are earthquakes and why they are common on the west coast of North America. It describes the giant earthquakes that will likely occur off the coast and the tsunamis that they may trigger. It also describes the destructive earthquakes that could take place on faults close to Seattle, Portland, Vancouver, and Victoria. It provides information on the many effects of earthquakes, including ground shaking, landslides, and liquefaction, and societal and individual measures that can be taken to reduce the damage and loss of life from earthquakes and tsunamis.

*

Bible, I use my own personal NIV Study Bible

–

The New International Version [NIV] of Bible

which you can also read for free online:

Read the New International Version Bible Free Online

. This very modern Bible comes in many languages, many of those with an audio tracks so that you can

listen to the Bible being read and in many different languages

,

(turn on your speakers, then click the speaker icon

). (See the bottom of this page for more details.)

Earth

The Definitive Visual Guide Book - 2013

Extreme Earth

[the Land Splits Open, Volcanoes Erupt, Tornadoes Destroy, Rivers Overflow Book - 2003

Hukkle

a bizarre murder mystery DVD - 2005 | Hungarian (has a scene with a minor earthquake)

March Was Made of Yarn

Reflections on the Japanese Earthquake, Tsunami, and Nuclear Meltdown Book - 2012 551.22 MAR

Probing Volcanoes

By

Lindop, Laurie

Book - 2003 Special Features: Glossary, Source Notes, Further Reading, Web Sites, Index Curriculum Strands: Earth science, Careers

Quivering Quakes

By

Richards, J.

Book - 2001 This series takes a fresh approach to this popular topic and gives it a global view. Each year a natural disaster occurs somewhere and students are curious to know more. Some of the special features of the series include dramatic photos. of the disasters and interesting text. For middle-upper primary (in British Columbia, that means Grades 4 to 6, aged 9 to 11 years).

Stranded

The Andes crash survivors in their own words DVD - 2009 | Spanish

This Gulf of Fire

The Destruction of Lisbon, or Apocalypse in the Age of Science and Reason By

Molesky, Mark

Book - 2015 "On All Saints Day of 1755, the tremors from a magnitude 8.5 earthquake swept furiously from its epicenter in the Atlantic Ocean toward the Iberian Peninsula. Nowhere was it felt more than in Lisbon, then the thriving capital of a great global empire. In a few minutes most of Lisbon was destroyed--but that was only the beginning. A tsunami swept away most of the ruined coast along the Tagus River and carried untold souls out to sea. When fire broke out across the city, the surviving Lisboetas were subject to a firestorm reaching temperatures over 1,832 degrees F." Of course, the sewage systems failed and within days illness spread.

Tsunami Warning

By

Morrison, Taylor

Book - 2007 Reveals what is tsunami is like by sharing stories of several survivors of a deadly tsunami that hit Hawaii in 1946, and how scientists have been working to save lives by developing the first Seismic Sea Wave Warning System.

The Unthinkable

Who Survives When Disaster Strikes-- and Why By

Ripley, Amanda

Book - 2008 It lurks in the corner of our imagination, almost beyond our ability to see it: the possibility that a tear in the fabric of life could open up without warning, upending a house, a skyscraper, or a civilization.

¶

Today, nine out of ten Americans live in places at significant risk of earthquakes, hurricanes, tornadoes, terrorism, or other disasters. Tomorrow, some of us will have to make split-second choices to save ourselves and our families. How will we react? What will it feel like? Will we be heroes or victims? Will our upbringing, our gender, our personality-anything we've ever learned, thought, or dreamed of-ultimately matter?

¶

Amanda Ripley, an award-winning journalist for Time magazine who has covered some of the most devastating disasters of our age, set out to discover what lies beyond fear and speculation. In this magnificent work of investigative journalism, Ripley retraces the human response to some of history's epic disasters . . . .

Volcanoes

By

Meister, Cari

Book - 1999 Discusses the nature, causes, and dangers of volcanoes, volcanoes of the past, and ways to survive them.

Yokohama Burning

The Deadly 1923 Earthquake and Fire That Helped Forg the Path to World War II By

Hammer, Joshua

Book - 2006 Yokohama Burning is the story of the worst natural disaster of the twentieth century: the earthquakes, fires, and tsunamis of September 1923 that destroyed Yokohama and most of Tokyo and killed 140,000 people during two days of horror. The earthquake started at two minutes to noon on Saturday, September 1, 1923. ... in a mighty shake of the earth, the world as they knew it ended. When the temblor struck, poorly constructed buildings fell instantly, crushing to death thousands of people or pinning them in the wreckage. Minutes later, a great wall of water washed over coastal resort towns, inundating people without warning. Chemicals exploded, charcoal braziers overturned, neighborhoods of flimsy wooden houses went up in flames. With water mains broken, fire brigades could only look on helplessly as the inferno spread. Of course, the sewage systems failed and within days illness spread.
CHILDREN'S SECTIONS:
OTHERS (eBooks that also have a printed copy may also be listed, above):
*
Bible, I use my own personal NIV Study Bible
–
The New International Version [NIV] of Bible
which you can also read for free online:
Read the New International Version Bible Free Online
. This very modern Bible comes in many languages, many of those with an audio tracks so that you can
listen to the Bible being read, and in many different languages
,
(turn on your speakers, then click the speaker icon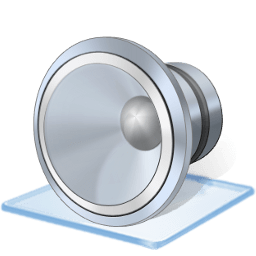 ).
In modern religious studies, the
Old Testament
either refers to the 39 canonical books of the Hebrew
Scriptures
written earlier.
Abrahamic religions
, emphasizing and tracing their common origin to the tribal patriarch
Abraham
[1]
or recognizing a spiritual tradition identified with him, are one of the major divisions in
comparative religious studies
, along with
Indian
,
[2]
Iranian
, and
East Asian religions
.
[2]
Judaism
,
Christianity
and
Islam
are the largest Abrahamic religions.
[3]
[4]
[5]
(albeit a better translation for "Old Testament" would probably be "Old Covenant", while some also prefer "First Testament." The Abrahamic religions refer to three sister monotheistic religions (
Judaism, Christianity and Islam
) that claim the prophet Abraham (Hebrew: Avraham
אַבְרָהָם
; Arabic: Ibrahim
ابراهيم
) as their common forefather.)
As of 2005, it was estimated that 54% (3.6 billion people) of the world's population considered themselves adherents of an Abrahamic religion, about 32% adherents of other religions, and 16% adherents of no organized religion. Christianity is the largest Abrahamic faith, with 33% of the world's population, Islam is second with 21%, and Judaism has 0.2%.
[13]
[14]
Label: Bibliography, Selected